ABOUT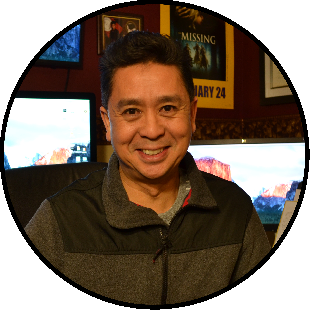 Edward's Background
Biography
Edward is a film composer and piano musician in the areas of Classical, jazz, contemporary, hybrid, and original compositions. Aside from composing for motion picture, he has also worked professionally in areas such as short-films, musicals, radio, cable T.V. shows, and international jingles. Edward's quick return and high quality caliber of his compositions are due to his 14-hour work habit per day. Unlike other composers who write music as a hobby or part-time, this is his full-time profession six days a week.
Edward uses hybrid up to date state-of-the-art virtual orchestral software and live players which is Edward's way of writing and recording at his studio in Rochester New York which is called "EPG's Sound Productions".
Edward is a graduate from the Grove School of Music in Van Nays, CA in 1992. Who mentored Edward in composing and Film scoring? The late Dick Grove, Joe Hornel (Theme of The Incredible Hulk), Jack Smalley (Charlie's Angels, Curley Sue), David Raskin (Laura!), and Jack Fiereman (conductor of the late Frank Sinatra). Edward's current mentor is Evan Evan's, son of legendary jazz pianist Bill Evans.
CONTACT
For questions or more information, please fill out the contact form below.